Our Professional Difference
From our earliest days QMS Medicosmetics has been collaborating with an exceptional selection of handpicked partners, chosen for their shared passion for excellence and their professional standards. Today our world spans continents with a partner portfolio that includes a wealth of spas, salons, luxury hotels and retail stores.
With QMS Medicosmetics you enjoy the perfect combination of renowned skin care expertise, groundbreaking technology and signature treatments that deliver superior results every time. Combine all this with a rich spa and retail heritage, the result is a unique brand that is recognized for revolutionizing the way we treat and care for our skin.
BESPOKE SOLUTIONS
Our consultative approach ensures that we design the right offering for our partners wherever they are in the world. From Alpine resorts to sun-soaked islands and cosmopolitan cities we can tailor a program to suit location, climate and clientele.
QMS Medicosmetics high-performance facial and body treatments have been specifically developed to use our pioneering products. Each product has been formulated to a professional standard, so whether in the treatment room or retail space you can enjoy the promise of quality and expertise. Whether male or female, young or old, you will feel the difference and see the transformation with our collection.
Why QMS?
Dr. med. Erich Schulte - All of our products are personally formulated by the founder Dr. Schulte at our Derma-Research-Laboratories-Dr. med. Erich Schulte.
As Unique as they are Effective - Our high-performance treatments and advanced skincare products are exclusively developed to deliver exceptional results.
Individual - From our customized collections to our bespoke support programs; personalized service is at the heart of our philosophy.
Education is Key - Good training is more than simply saying how to use a product, it is why you use it and with our expert training team we design the perfect programs for our partners.
Made in Germany - Our name is a guarantee of high standards, optimal quality and excellence in the detail - we are after all a German brand.
More About Us
Featured Spa Partner
Liberty, London, UK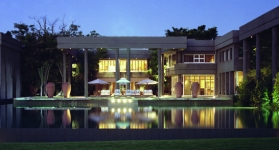 Featured Spa Partner
Saxon Boutique Hotel & Spa, Johannesburg, South Africa
Our bespoke edge has garnered an enviable fan base, what can we achieve with you?
Enquire Now
Loved by
"Expert therapists, excellent results. Medical marvel, indeed."
"The facials are incredible, especially QMS Oxygen, which is like a blast of the freshest air to your complexion."
"An oxygen-enhanced "classic collagen facial" in the luxury hotel's Thalassa Spa left me looking like I'd had a facelift." Anassa, Cyprus"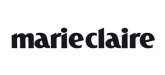 "Since my very first use of these products in 2012, my skin has transformed and I have not looked back, Dr. Schulte is a true genius"
"My heart lifts at the prospect of a QMS Medicosmetics treatment. Anassa"