Schloss Hotel Pontresina, Switzerland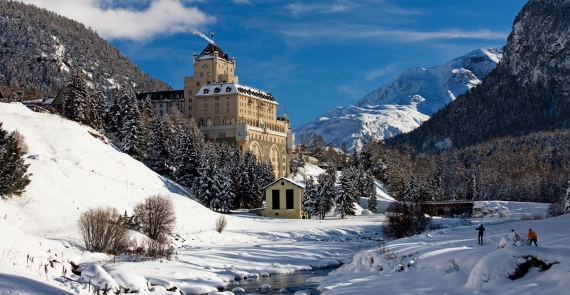 Contact Details
HOTEL SCHLOSS PONTRESINA
FAMILY & SPA
Via Maistra 94
7504 - Pontresina, Switzerland
Tel. 0041-818393555
HOTEL SCHLOSS PONTRESINA
FAMILY & SPA
With windows overlooking looking the majestic mountains of the Val di Roseg, this ultra-modern and superbly equipped spa is truly spectacular. Every element is designed with your relaxation and wellbeing in mind.
REBALANCE & RESTORE
This intensely cleansing facial delivers a complete detox to the skin with its signature combination of deep pore purification, soothing wellbeing mask and restorative hydration.
55 mins
02 CELL REVIVER
Designed to boost the skin's moisture and oxygen levels, this highly rejuvenating facial helps to refine and repair the texture of skin whilst actively promoting cell regeneration.
80 mins
LIFT & HYDRATE
Styled to shape and firm, this specialized treatment combines a lifting massage with a collagen-boosting treatment to help improve the tonicity of the jaw line, cheeks and eyebrows.
70 mins