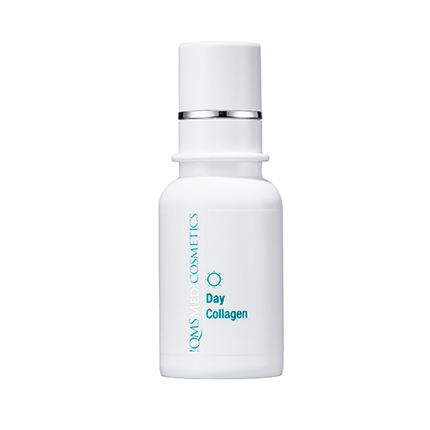 Day Collagen
A protecting and hydrating collagen serum that helps strengthen the skin's defences against free radicals.
Key to the exceptional effectiveness are the innovative Neotec A15® Collagen Hyaluronic Acid and Matricine complexes. These high-performance ingredients ensure that moisture can reach all layers of the skin and improve its smoothness and elasticity as well as help reduce the signs of premature skin aging.
How it works
Specifically developed for the day, this intensely moisturizing collagen serum protects from environmental damage and helps prevent premature skin aging.
Its innovative active ingredient complex enhances cell metabolism, increases the natural moisture levels and improves the skin's elasticity. The skin is left nourished while fine lines and wrinkles are reduced and the complexion is revitalized.
Day Collagen is also found in the Classic Collagen Set with the Night Collagen and Exfoliant Fluid. For optimum results use these three products as a combined facial care system.
The Benefits
Day Collagen helps to improve the skin's appearance by delivering long-lasting hydration.
• Reduces fine lines and wrinkles
• Improves elasticity and firmness of the skin
• Protects against free radicals and premature aging
• Stimulates cell regeneration
• Boosts the health and vitality of the skin
How to Apply
Morning: after cleansing apply daily a small of amount of Day Collagen to the face including eye area. Follow with a day moisturizer and eye care. Can be used on the neck and décolletage.
"… the Day and Night Collagens are sensationally good."
"For plumped up, glowing skin, this serum is one of the most effective we've ever tried. It supercharges moisture levels, protects and has lasting results all day"